Crop improvement
Largest genetic biodiversity conservation centre in the world on lemongrass (Cymbopogon flexuosus) with 450 accessions.
OD-19 (Sugandhi) variety released by KAU is the most popular and nationally accepted lemongrass variety.
ODV-3 (Nilambur) selection of vetiver is a better type identified from the germplasm.
ODV-7 with nonseeding charater is suitable fro hedge planying in soil conservation.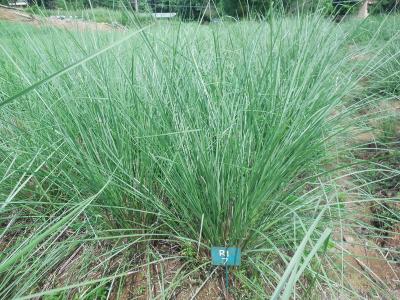 Sugandhini (ODC-130) is a eugenol-rich leaf-oil yielding cinnamon variety released from this station with a leaf oil yield of 300 ml/tree/yr and eugenol content of 94%.
Germplasm of aromatic plants:
Lemongrass - 375 Nos.
Vetiver - 27 Nos.
Citronella - 18 Nos.
Other cymbopogon species - 29 Nos.
Cinnamon - 234 Nos.
Varieties released:
Lemongrass: OD- 19 (Sugandhi) ; OD-23 (in the process of release)
Palmarosa: ODP – 1 (Amaravathi selection), ODP- 2 (Haldwani selection)
Vetiver: ODV – 3 (Nilambur selection)
Cinnamon: ODC – 130 (Sugandhini)
Identified alternative sources of perfumery compounds:
OD - 455 'Thathimalangatha' (Cymbopogon parkeri), 60 -70% geraniol
OD - 468 (Cymbopogon gidarba), 75 - 80% geranyl acetate
Agro-technology
Agro technology for cultivation of medicinal and aromatic plants suited to Kerala has been developed.
Post harvest technology
The distillation and oil extraction technology of various aromatic plants were standardized.
Post harvest technology of medicinal plants recommended for cultivation also has been standardized.
Quality standardization
Identification of active principles in selected medicinal plants, quality standardization and evaluation of medicinal plants, aromatic oils, crude drugs and drug formulations are being undertaken in the Regional Analytical Laboratory laboratory.